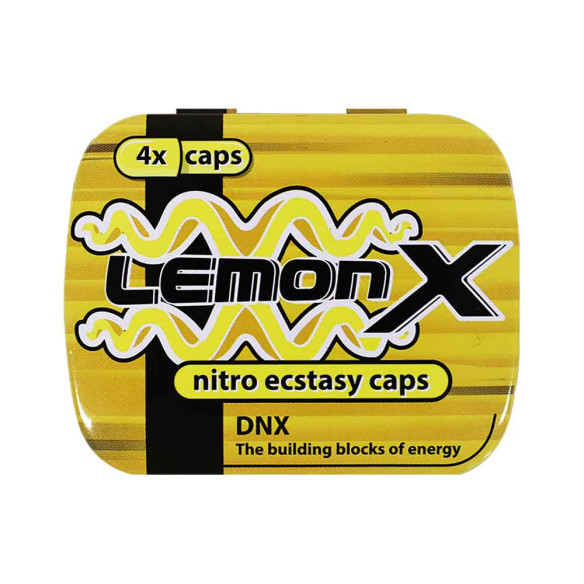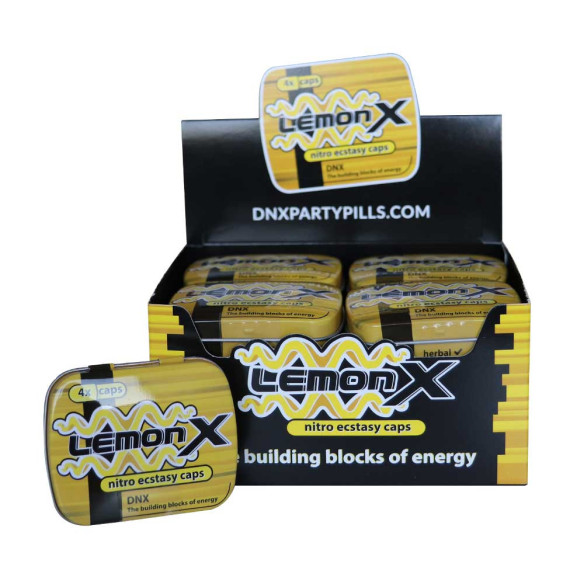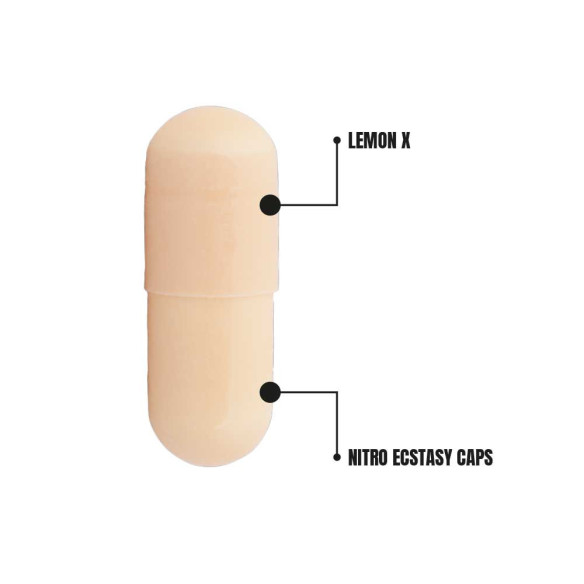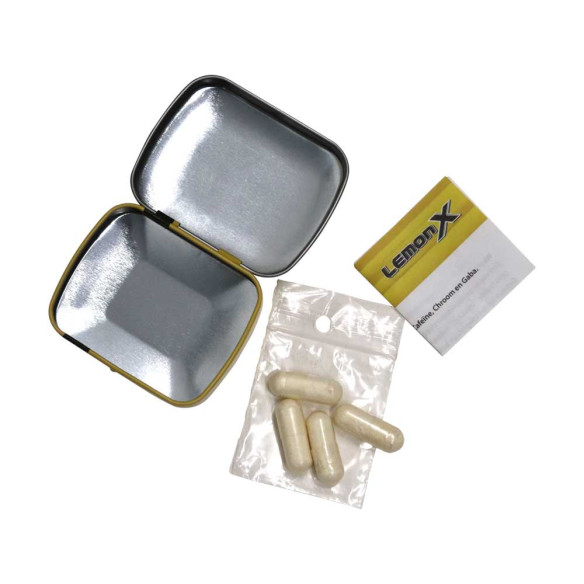 Boost your party experience with Lemon X party pill. The ideal energizer for partygoers who want to stay awake and energized. Order now and enjoy a powerful energy boost without side effects.
Are you a partygoer looking for an ideal energizer to stay awake and energized? Then Lemon X is the perfect solution for you! This party pill promotes the production of adrenaline, so you can handle any party with ease. In addition, Lemon X contains an improved formula for an even stronger effect.
Each vegetarian capsule contains a unique combination of ingredients to help you stay energized. Each capsule contains 150 mg caffeine (38% RDA), 20 mg Gaba, 27 mg Citrus Aurantium, 100 mg L-citruline, 12 mg Niacin, 0.06 mg Chromium chloride and 150 mg DL-phenylalanine. Together, these ingredients provide a powerful energy boost, without you having to worry about unwanted side effects.
Using Lemon X is very simple. Just take one capsule with water or fruit juice 30 to 45 minutes before the desired effect. It is recommended not to take more than one capsule per day. Be careful with excessive alcohol consumption and do not use the product in combination with medicines or other stimulants. When in doubt, always consult your doctor first.
Lemon X is a dietary supplement and should not be used as a substitute for a varied diet. Store the product in a cool and dry place, out of the reach of children. Only use Lemon X if you are 18 years or older and do not suffer from high/low blood pressure, heart problems, thyroid disease, kidney disease, depression, nervousness or other physical and/or mental complaints.