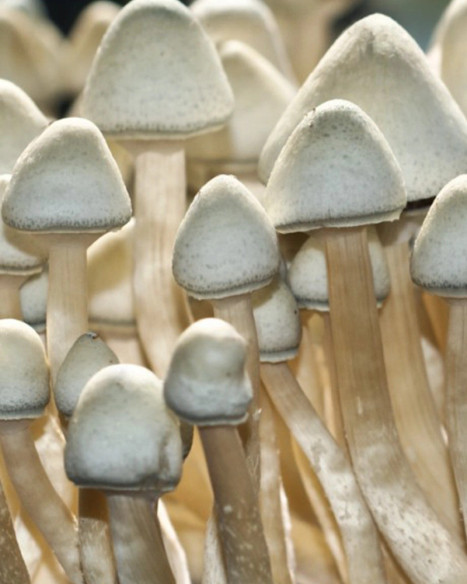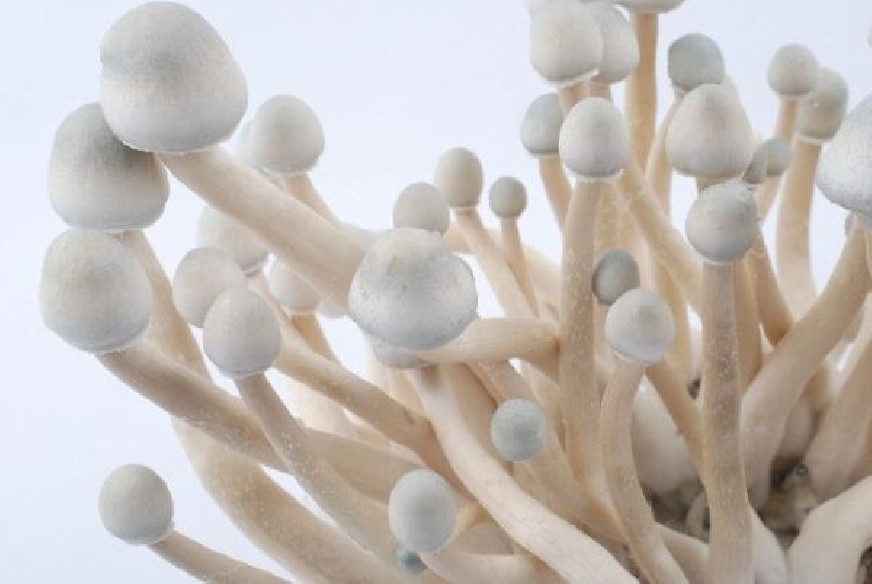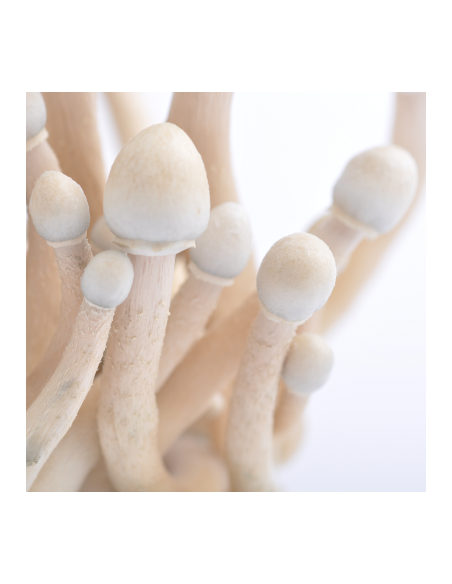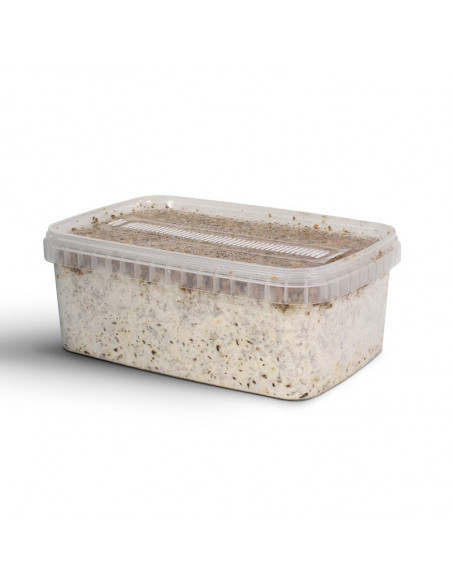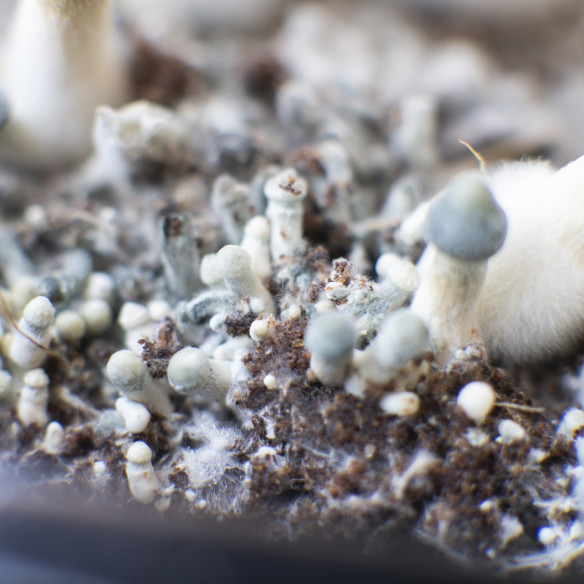 ALBINO - Magic Mushroom Growkit
The Psilocybe cubensis Albino A, also known as AA, is the most beautiful Psilocybes cubensis to grow. It is a subtropical mushroom, medium to large in size.
This is a made to order growkit.
Our Psylocibe Albino growkit is proprietary, this is not a Freshmushrooms brand growkit.
Check also our All on one DIY ALBINO growkit
The caps are creamy white and look like an Albino. However, it is not a real Albino but a mutation of a strain with reduced pigmentation called Leucism. The stem of the mushroom is the same colour as the cap and acquires an intense blue colour when bruised.
Due to the quality our Mycotrop grow set, the active substance content in this mushroom is significantly stronger than the traditional grow kits.
Our Kits contain an average of twice as much active substance (psilocin) as other brands of mushrooms that are available on the market.
That way you know you only have to consume half the quantity of mushrooms to be assured of a trip you know and expect.

One Magic mushrooms grow-set contain :

- One grow box
- One grow bag
- Two paper clips

Remember one shroom growkit will generate severals flushes !, have a look to our grow guide in the attachments tab.