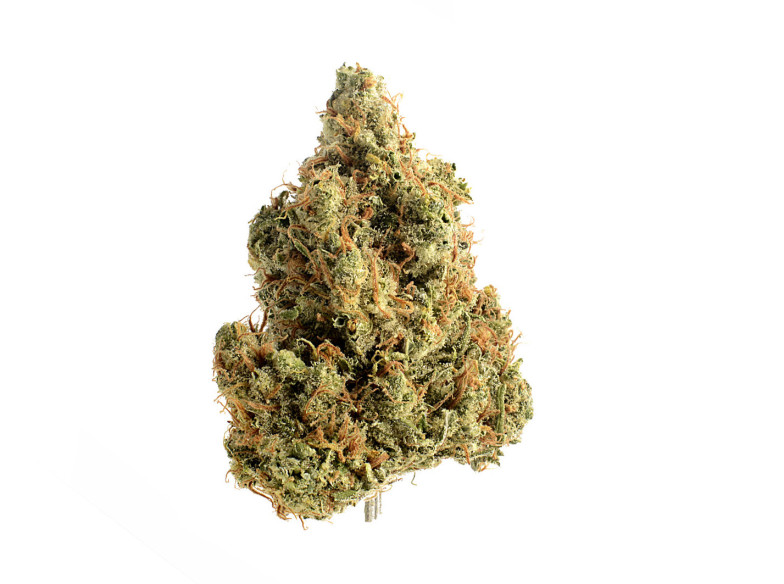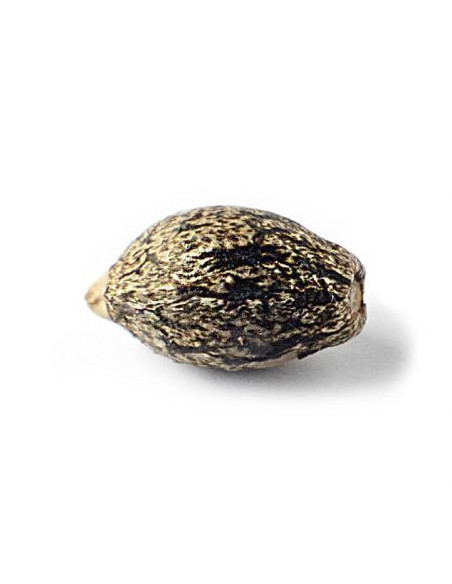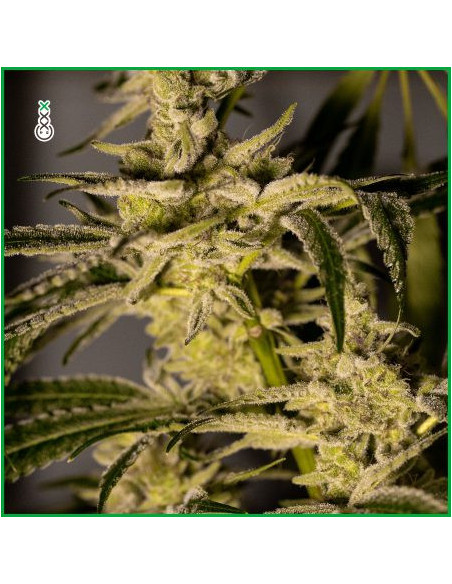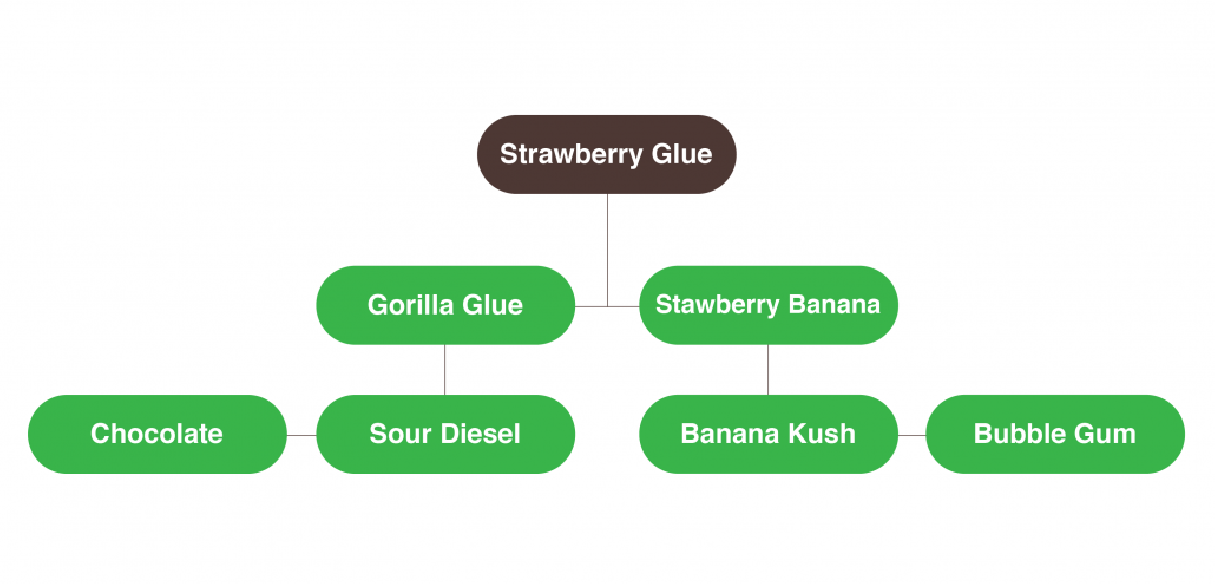 Strawberry Glue - Amsterdam genetics
Parents: Gorilla Glue x Strawberry Banana
Type: 60% Indica / 40% Sativa
Taste: Spicy / Sweet / Strawberry
Effect: Strong "Bodybuzz"
Flowering time: 8 – 9 Weeks
Meet Strawberry Glue: our powerful, resinous hybrid cannabis seeds. This Indica-dominant strain produces extremely compact, bright green buds. She's inherited these from here carefully selected and immensely popular parents: Gorilla Glue and Strawberry Banana. We're not afraid to describe the flavour of this strain as intriguingly complex. Think sweet-yet-spicy, laced with a delicate touch of strawberry to top it all off.
Even a panel of experts experienced Strawberry Glue as a pretty muscular strain, clocking in at hefty 19% THC content measurements. At the same time, though, they called her effects unique, with intense feelings of joy taking the upper hand. This sensation is accompanied by a pleasantly strong body buzz as its physical counterpart. All in all, this is a cannabis strain that we fondly recommend to any cannabis connoisseur with a proven track record!
The plants of the Strawberry Glue Strain have an 8 to 9-week average flowering period. Perhaps these girls aren't the easiest Amsterdam Genetics strain to grow, but they're still very manageable for any grower with a modest amount of experience. Indoor results tend to be easier to optimize than outdoor outcomes. The final results? A smashing harvest full of densely-packed flower buds of the finest quality, as long as you ensure these ladies are brought up in the best conditions.
Strawberry Glue, Forever!   
16 other products in the same category: