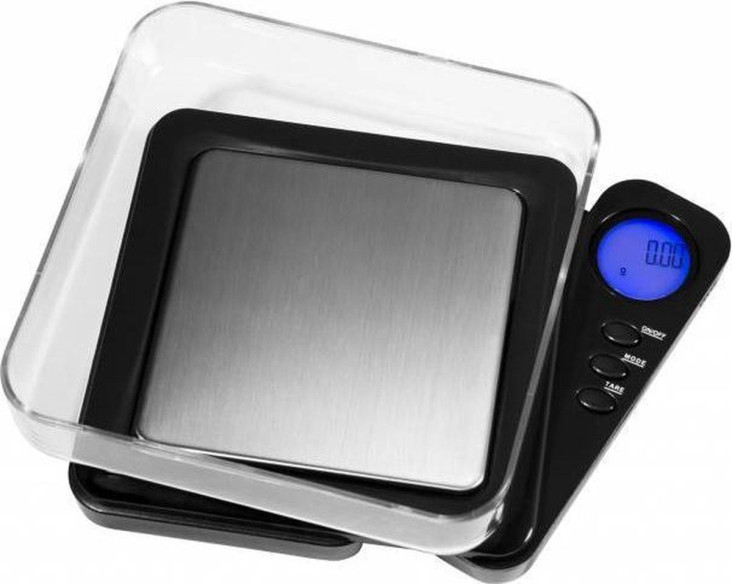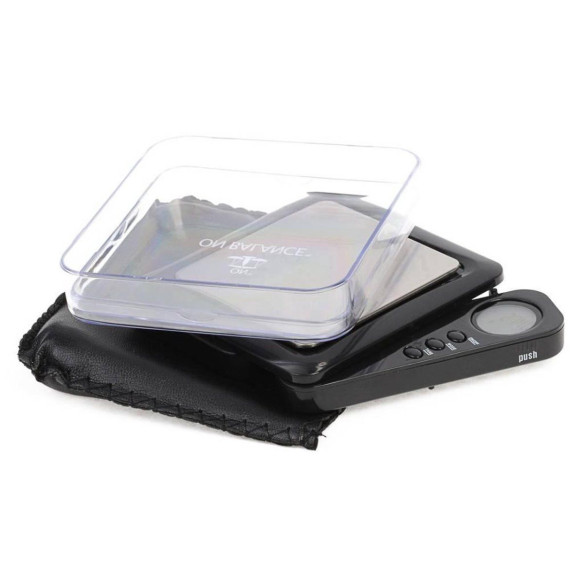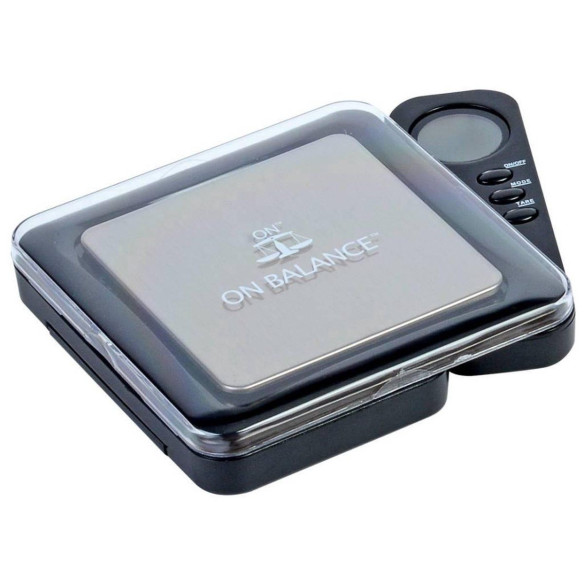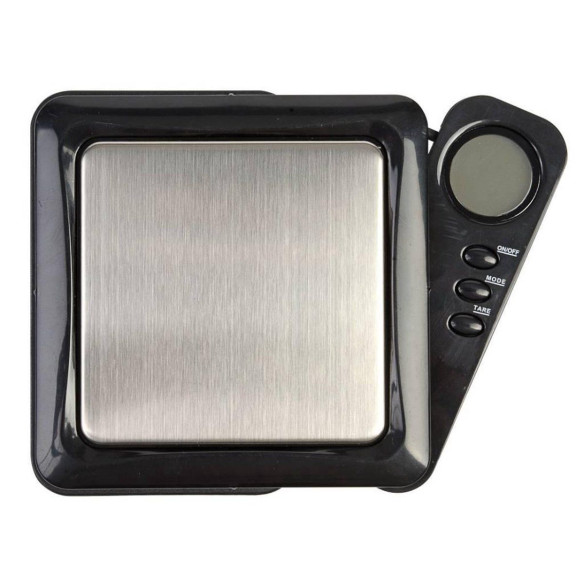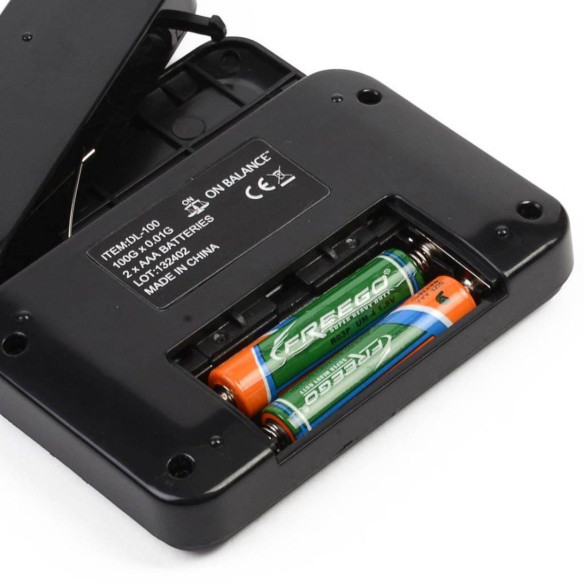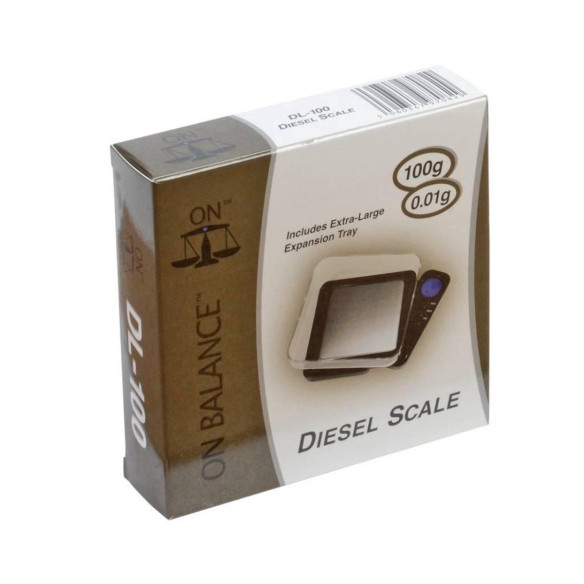 This scale has a handy control panel with 3 buttons and 2 weighing buckets of different sizes. The weighing buckets also serve to protect the scale. This scale weighs up to 100 grams and is accurate to 0.01 grams.
• Maximum weighing capacity: 100 grams
• Certified accuracy: 0.01 grams
• Removable hood can be used as a weighing container
• Stainless steel weighing platform
• LCD display with backlight
• Four weighing modes (G, OZ, GN, CT, OZT, DWT)
• Dimensions: 100mm x 100mm x 20mm.
• Tare function
• Automatic shut-off function
• Made in silver
• Carrying case
• 3 year warranty
• incl. 2 x AAA batteries