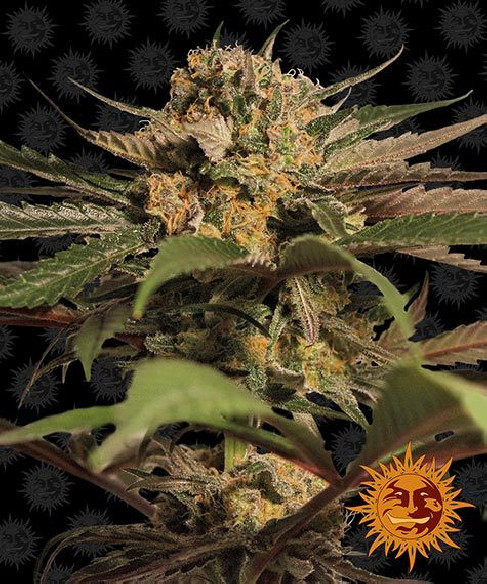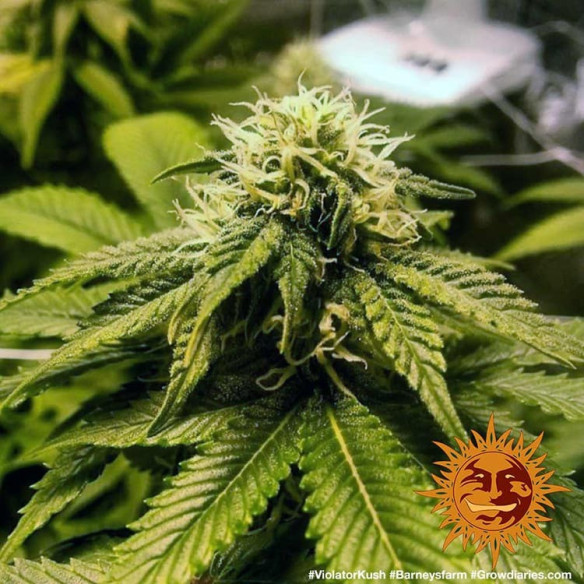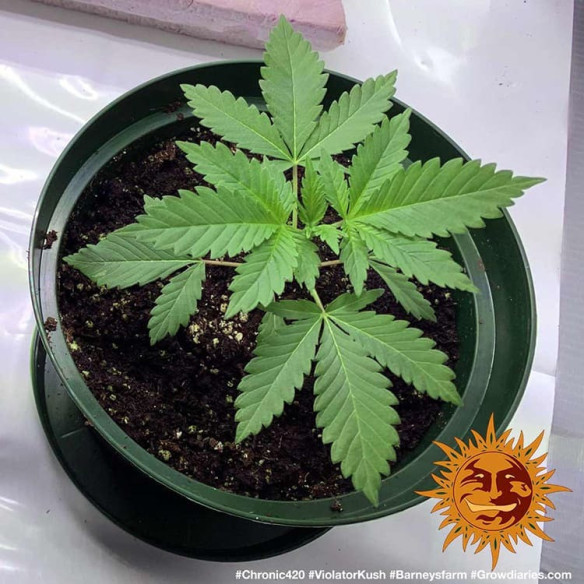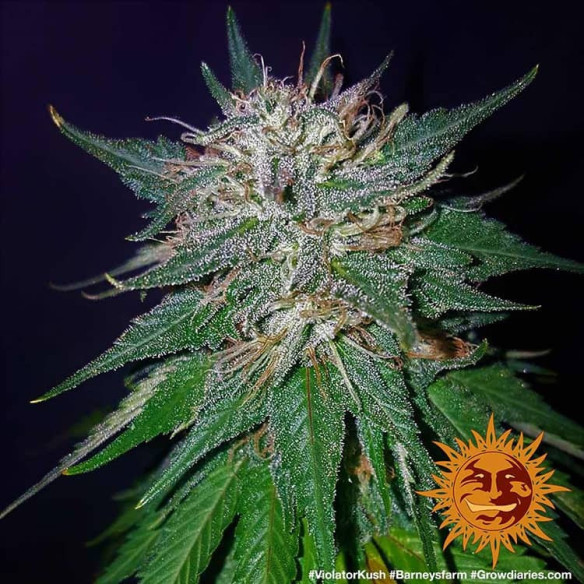 Violator kush - Barney's Farm
Light up some true indian genetics in this unbelievable bush of kush and charas
VIOLATOR KUSH™ Cannabis Seeds
We spent some time in the Himalayas and the Malana Valley collecting and carefully selecting the very best genetics from the region. The Malana Charas was selected for its potency and hash giving characteristics. Crossing with the pure Indica Hindu Kush gave birth to VIOLATOR KUSH™, a heavy producing Indica dominant strain.
 This plant grows short with big leaves, big stems and well developed side branches, which will need to be supported. VIOLATOR KUSH™ displays an extraordinary density of trichomes, with an amazing musty smell and taste. This strain will give an amazing and comfortable couch hugging effect.
VIOLATOR KUSH™ Cannabis Seeds Specifications
 Feminised
 Normal
 Indoor/outdoor
 .
 Malana Charas x Hindu Kush
 Body High, Euphoria, Social, Talkative, Sleepy
 650 gr/m²
 55 - 60
 September
 3rd-4th week
 80/90cm
 90cm
 80%
 20%
 No
 Spicy Pine, Pepper
 Spicy, Pungent, Earthy, Hash, Tropical
16 other products in the same category: