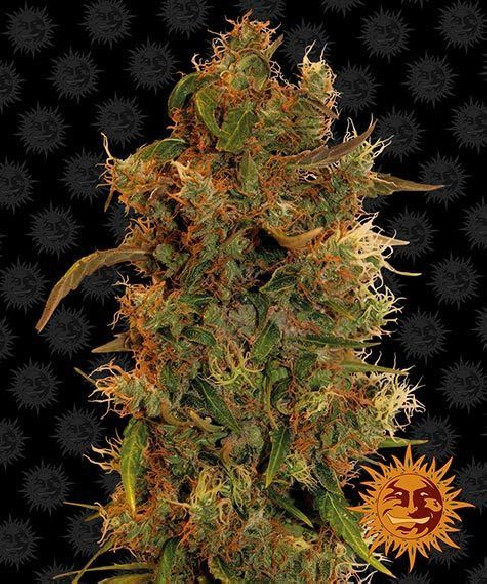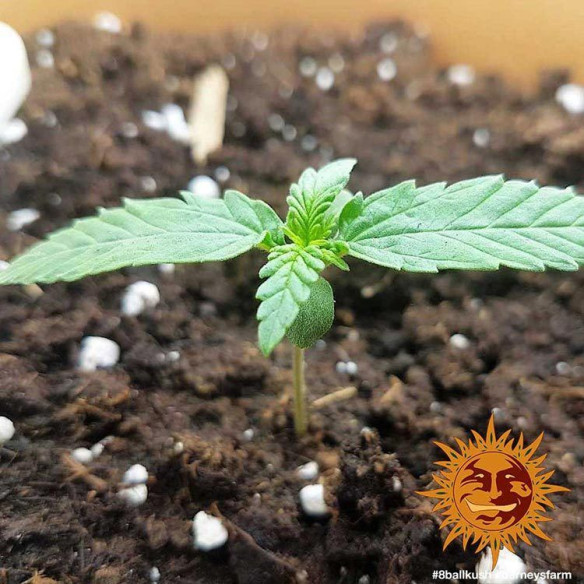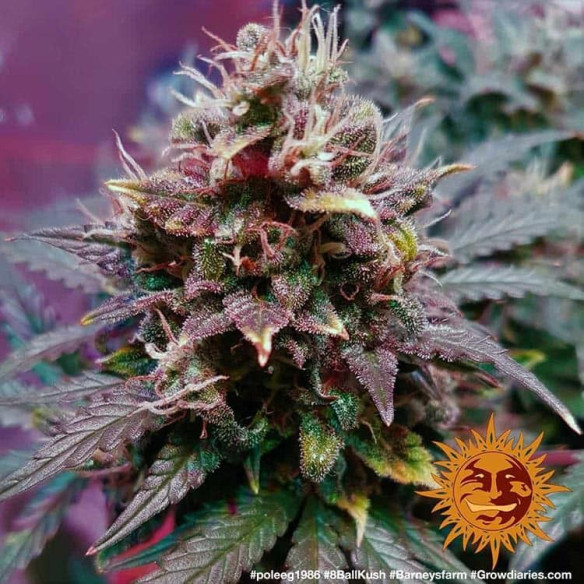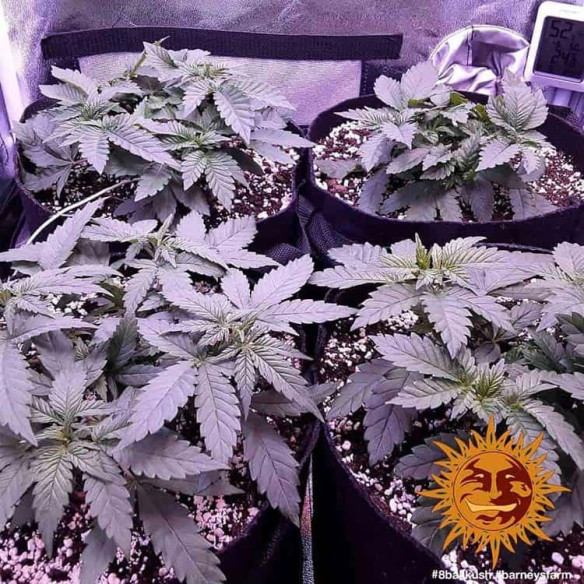 8 ball kush - Barney's Farm
Let the power of this kushy 8-ball massage your pain away
Anonymous
From browsing to shipping your privacy is safeguarded.
Fast and discreet
Your parcel is sent with pride from Netherland.
Easy payment
Find the payment method that suits you.
8 BALL KUSH™ Cannabis Seeds
Some of the very best hashish in the world is found between the mountainous border of Afghanistan & Pakistan. After many years of selectively inbreeding superior genetics from this region, we have now got a strain that is very easy to grow, even in the most unfavourable conditions.
This short and sturdy plant is a good choice for both SOG and ScrOG gardens. 8 BALL KUSH™ grows wide, with thick stems and dark leaves that produce dense buds. The flavours all resemble a classic Kush, earthy and musky, with deep spicy accents.
8 BALL KUSH™ Cannabis Seeds Specifications
 Feminised
 Normal
 Indoor/outdoor
 .
 Afghanistan x Pakistan
 Happy, Creative, Euphoria, Sleepy
 550 gr/m²
 50 - 55
 September
 2nd-3rd week
 Medium
 10
 80-110cm
 80cm
 110cm
 Medium
 40cm
 14
 14
 14
 100%
 0%
 100% Indica
 Medium
 Yes
 Sage, Woody, Sweet
 Earthy, Pepper
 4
 4
 5
 4
 4
 20
 Cool, Hot & Temperate
 Stable
 2
16 other products in the same category: