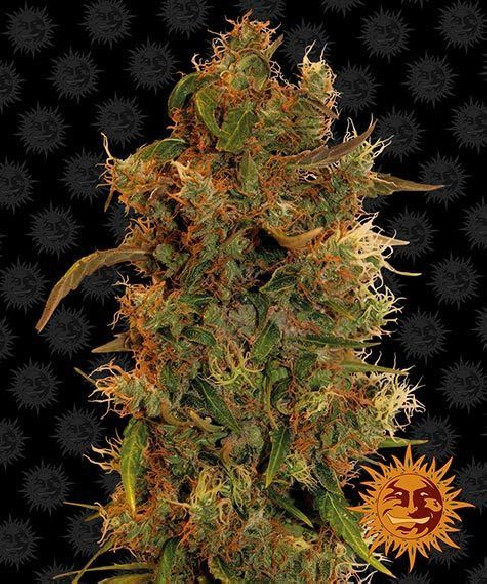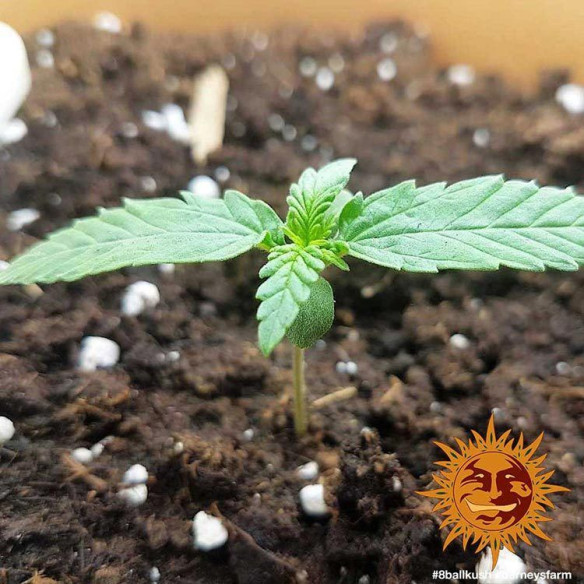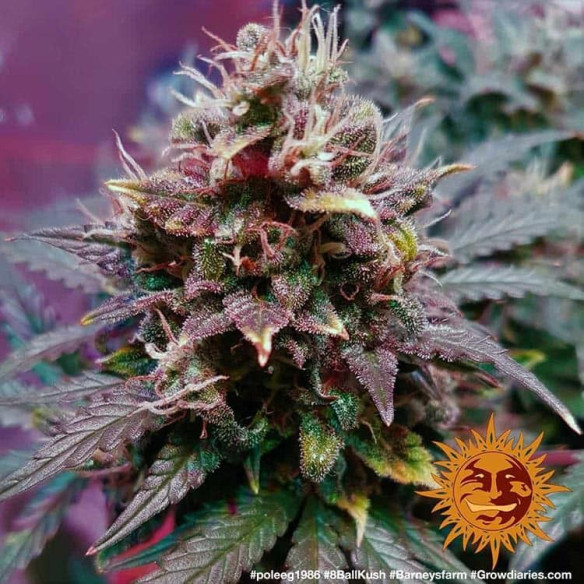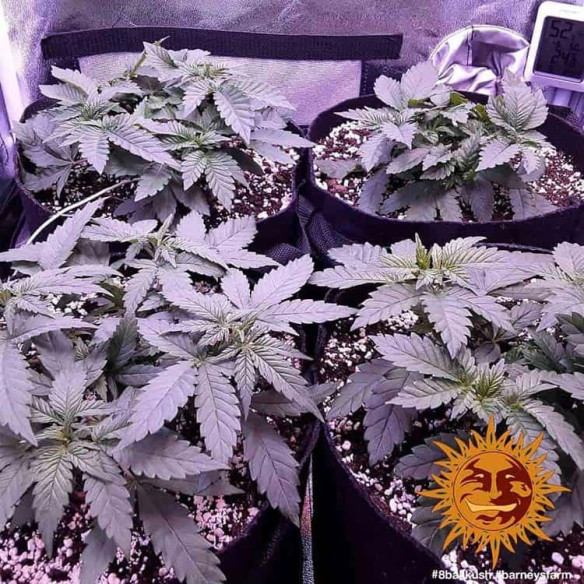 8 ball kush - Barney's Farm
Let the power of this kushy 8-ball massage your pain away
8 BALL KUSH™ Cannabis Seeds
Some of the very best hashish in the world is found between the mountainous border of Afghanistan & Pakistan. After many years of selectively inbreeding superior genetics from this region, we have now got a strain that is very easy to grow, even in the most unfavourable conditions.
This short and sturdy plant is a good choice for both SOG and ScrOG gardens. 8 BALL KUSH™ grows wide, with thick stems and dark leaves that produce dense buds. The flavours all resemble a classic Kush, earthy and musky, with deep spicy accents.
8 BALL KUSH™ Cannabis Seeds Specifications
 Feminised
 Normal
 Indoor/outdoor
 .
 Afghanistan x Pakistan
 Happy, Creative, Euphoria, Sleepy
 550 gr/m²
 50 - 55
 September
 2nd-3rd week
 Medium
 10
 80-110cm
 80cm
 110cm
 Medium
 40cm
 14
 14
 14
 100%
 0%
 100% Indica
 Medium
 Yes
 Sage, Woody, Sweet
 Earthy, Pepper
 4
 4
 5
 4
 4
 20
 Cool, Hot & Temperate
 Stable
 2
Customers who bought this product also bought:
16 other products in the same category: